What is the Challenge We are Solving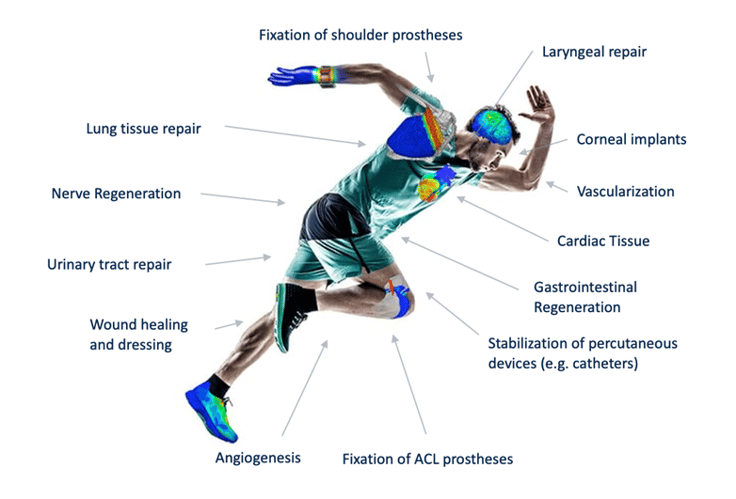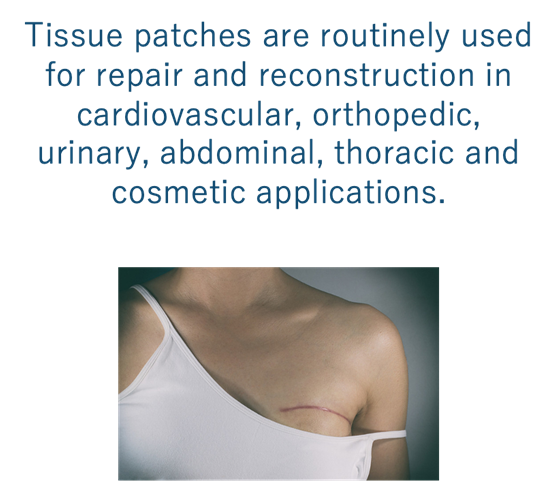 The Challenge
Prevailing soft tissue implant treatments are all dated, some being more than 2 decades old. Patient needs are not met as synthetic implants that are not suited to their unique issues can trigger foreign body responses and complications during implant insertion or removal and co-morbidities that can lead to infection, trauma, or even death. Moreover, traditional implants are often based on ad hoc procedures that can leave surgeons and care teams guessing, resulting in inconsistent patient care. In addition, some medical implants can require long lead times to be delivered which exposes sick patients to longer-than-necessary waiting times for treatment that cannot be deferred.
Few Affected Domains
Some domains where these issues lead to millions of patients with chronic difficulties include:
Urology: Stress urinary incontinence ("UI") affects almost a third of all women worldwide, two-thirds of the cases remain undiagnosed. Currently, there are no pharmacologic agents to treat UI, and sling implants that are used as surgical interventions suffer from complication rates as high as 20% and failure rates between 4%-15% [according to American Urological Association, AUA Position Statement on Use of Vaginal Mesh for Surgical Treatment of SUI, 2019 revised.]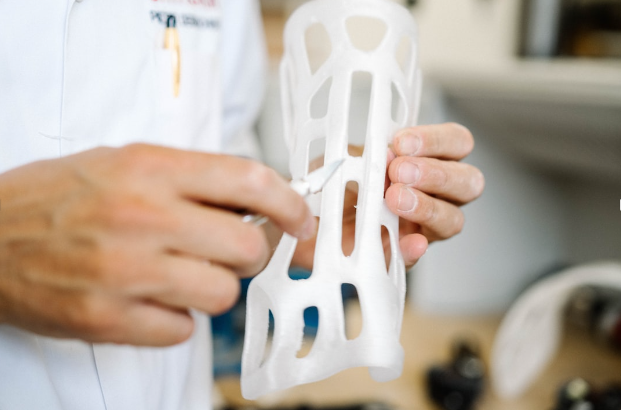 Orthopedics: Soft-tissue injuries such as ACL tears or rotator cuff injuries can take months of time to heal – in part because the devices used to treat these are typically not tailored to a patient's particular anatomical and physiological attributes.

GI: Hernia meshes have similar issues with mesh placement, anchoring, and biocompatibility leading to devastating cycles of abdominal pain, post-surgical infections, and chronic inflammation.
Biocompatibility, material resilience, anchoring, robustness, flexibility, and personalization are key determinants of the quality of the implant's outcome, and therefore a key intervention point.
Hypothetically, if we were to personalize surgical implants, we could radically improve a patient's quality of life.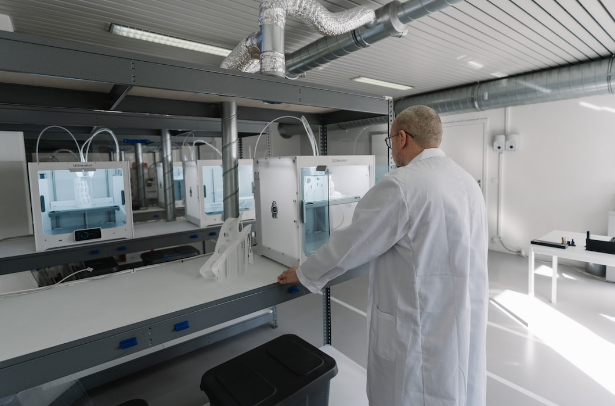 Our Take on Soft Tissue Surgical Implants
Our breakthrough is to integrate virtual human twins in the design of biomaterial and biomechanical innovations that can be optimized through AI for each patient's specific anatomical and physiological characteristics. Implants and tools designed through Smartweave would not only prevent complications common to surgical interventions, including scarring, bleeding and tissue damage, they would also be tightly coupled with training simulations that can accelerate onboarding physicians to new surgical protocols. We expect our innovations will change the trajectory of how surgical implants deliver value for patients in sub-specialties ranging from urologic, cardiac, orthopedic and even neural implants.
We have brought together world-class medical practitioners who can help us innovate solutions alongside leading technologists and entrepreneurial founders.
Our medical practitioners have expertise with female pelvic medicine, regenerative medicine, orthopedic surgery collectively spanning 100+ years! They have lived through the debacles that has plagued previous generations of implants made by major medical device companies. Our clinical innovation team has first-hand experience with the high failure rate of native-tissue repair and the high complication rate of previous devices and implant materials coupled with an abiding impatience with the concept that a standard-sized implant would be appropriate for all patients!
Complementing this medical team is an experienced, fast-moving team of technologists and entrepreneurial leaders who have developed our core technology, built prototype devices, and scaled venture-backed healthcare companies to industry leadership.